Alfons Heck, ex-Hitler Youth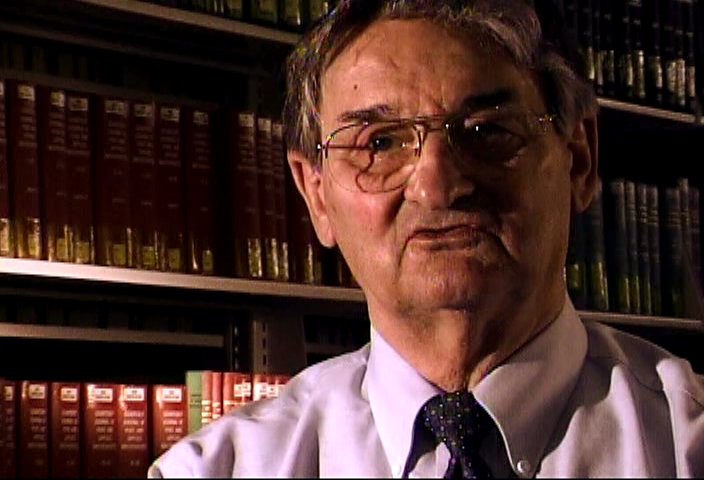 Alfons Heck, the onetime Hitler Youth member, speaks in Obsession of the similarities between the rise of Nazism and today's existence of Islamic extremism, though there's little evidence that he has studied the Middle East or Muslims in depth.
Heck, who died in 2005, wrote that his earliest memory as a child in Germany was hearing Hitler speak over the radio. He joined the Hitler Youth at age 10 in 1938, and was eventually promoted to major general.
During the war, Heck was captured by American troops and sentenced to a month of hard labor. He immigrated to Canada in 1951, where he worked a number of jobs, including lumberman and taxi driver. He moved to the United States in 1963. It wasn't until years later, after suffering a heart attack and a period of depression, that he began to write about his former "intense belief" in the Nazi ideology.
Heck wrote two memoirs about his experiences in the Hitler Youth, often emphasizing his victimization by the Nazis, Child of Hitler: Germany in the Days When God Wore a Swastika and The Burden of Hitler's Legacy. The 1991 HBO documentary "Heil Hitler! Confessions of a Hitler Youth" was based on these books.
Heck's works focused on the Nazis' appeal to ordinary citizens. "We were enlightened people and we fell for this; why wouldn't Muslims fall for this?" he asks in Obsession. Heck believed children were particularly vulnerable to Nazi propaganda and the demonizing of Jews. He asserted in Obsession: "What the Muslims do to their own children is worse than Hitler."